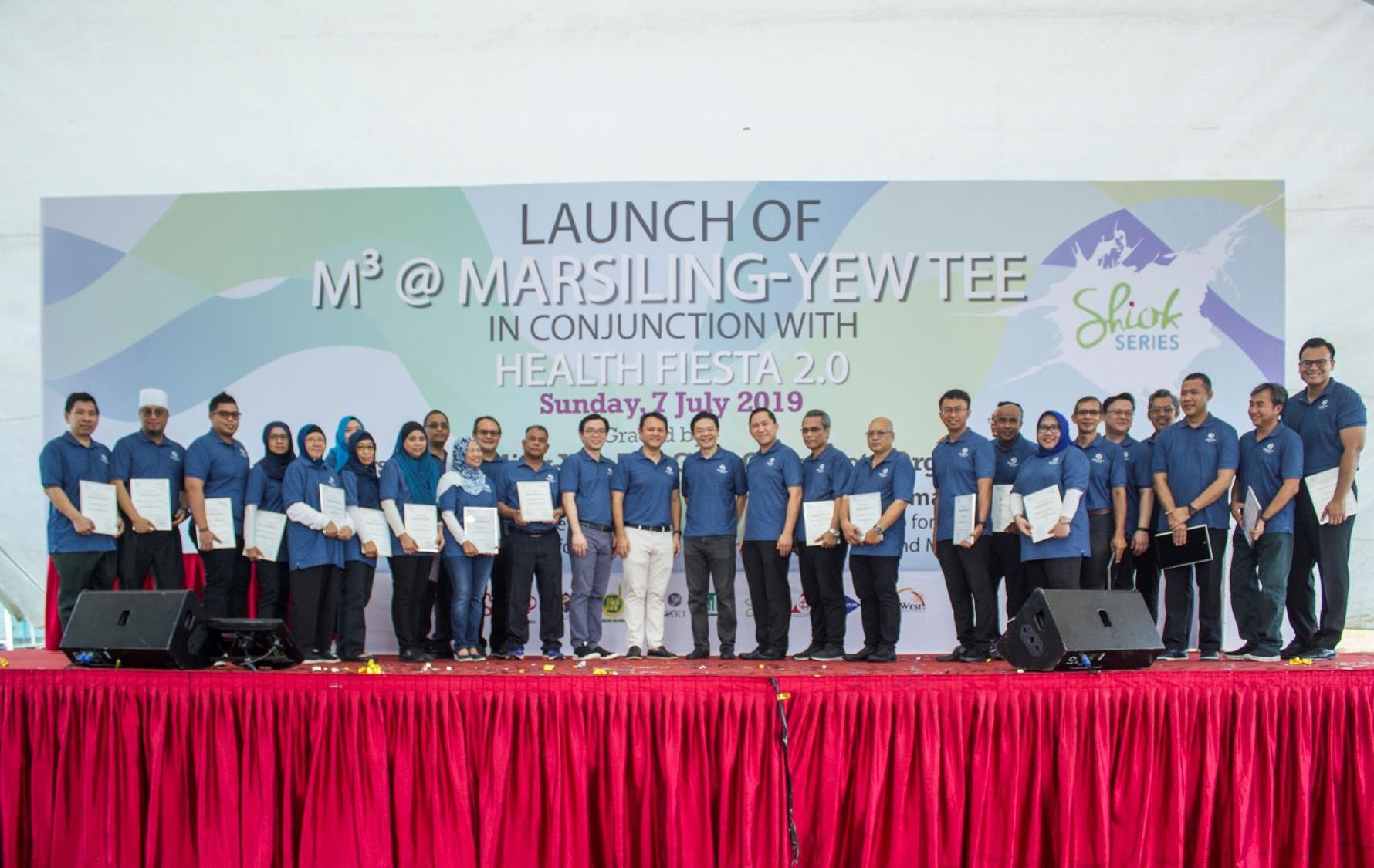 Recently launched in July 2019 by Advisers to Marsiling-Yew Tee GRC, M³@Marsiling-Yew Tee will focus on strengthening outreach to individuals and families, particularly in the areas of Marriage, Parenthood & Early Childhood as well as Empowering & Mentoring our Youth.
It aims to uplift and strengthen families in need of more support and enhance volunteering opportunities and create a more caring and inclusive society in Marsiling-Yew Tee through engaging residents and families to understand the needs and aspirations of the Malay/Muslim community. Programmes will then be developed with various community partners on future-ready and strengthening families working in the next 3 to 6 months.
This includes the Marital First Responder programme and scaling up the KelasMateMatika@CC in the GRC with KMM@Marsiling having 2 more runs between July-November 2019 and KMM@Limbang & Yew Tee and KMM@Woodgrove commencing the first run in August 2019.
Follow M³@Marsiling-Yew Tee on Facebook!
Key Members of M³@Marsiling-Yew Tee
Chairperson: Mdm Rahidah Bte Mohd Noor, PBM
Mr Mohamed Wahed Bin Sawpi
Mr Abdul Rahman Bin Minhad
Mr Syed Mohamad Bin Syed Hamid
Mr Mohamed Jaafar Bin M.H
Mr Muhammad Azrin Bin Abdullah
Mdm Siti Patimah Abdul Razak
Mdm Zaiton Bte Osman
Mr Abdul Ghani Bin Fathli, PBM
Mr Heah Kian Beng @ Ridhwan Heah
Mdm Rohani Bte Pai
Mdm Nor Kamaliah Bte Mohd Nor
Mr Azman Bin Ab Jalil
Mr Abdul Rahim Bin Safari, PBM
Mr Abdul Wahab Bin Ahmad
Mdm Jamilah Bte Haji Mohamed Salim
Hj Khalid Shukur
Hj Jaafar Bin Junali
Mr Mohammad Bahrul-Ulum Buang
Madam Moliah Hashim
Mr Azriman Mansor
Dr Faisal Johandi
Mr Djoni Huang Sian Wei
Mr Muhammad Firdaus Amir
Mr Rohan Nizam Basheer
Mdm Nurhazimah Abdul Halim
Mr Amirul Hairi
Mr Ahmad Al-Mahir Bin Abu Bakar
Mr Abdul Raof Bin Abdul Hamid
Mr Mohamed Firoz Bin Ramjan
Ms Noorfarahin Ahmad
Ms Rita Zarina Mohd Nazeer
Mr Muhammad Hazwan Bin Ismail
Mr Mohamad Nur Adha Bin Jamaludin